My Website
Click to return to my website for upcoming releases and more.
About Me
I am a romance writer. That's not easy to say. Most people have preconceived notions about romances, and the people who write them. Let me tell you! Writing isn't for sissies. I got my first rejection in April 2004. That makes me a professional. In what other field are you considered a "professional" when you don't get called back for a second interview?
View my profile
Upcoming Releases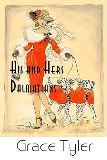 His and Hers Dalmatians
Moonlit Romance
April 2008
My Favorite Blogs and Websites
Bronwyn Parry, Author & Golden Heart Winner!
Crystal Jordan, Author
Kate Rothwell, Author
Laura Hamby, Author
Tori Scott, Author
Nell Dixon, Author
Denise Patrick, Author
Valerie Parv, Australia's Queen of Romance
Joanna Sandsmark, Dog and Kitty Author!!!
Elisa Adams, Author
Sharon Cullen, Author
Meg Allison, Author
Michelle Styles, Author
Julie Cohen, Author
Becca, Writer and People Watcher
Sally Lawton, Playwright & Author
Ainsley MacQueen, Author
Jennie Adams, Author
Cindy K Green, Author
Bronwyn Storm, Doggy Author!!!
Works in Progress
Winter Miracles
The Husband Checklist
Resurrection
Professor Kennedy's Ghost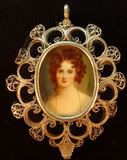 Everyday Hero
The Baby Contract
Almost On My Own
The Stone City
Daddy's Little Girls
Skin Deep
The Dog Next Door
Previous Posts
Big news! My paperback is now available directly ...
What a flattering review!
News and Life
Day 2: Cindy K Green on Chicklit and Mr Right
Back to the Cave
Guest blogger: Cindy K. Green -- MEETING MR RIGHT...
Book Review: The Long and the Short of It **4/5**
Credibility
Book Review : Coffee Time Romance
A frustrating puzzlement


Archives
April 2006
November 2006
December 2006
January 2007
March 2007
April 2007
May 2007
June 2007
July 2007
August 2007
September 2007
November 2007
December 2007
January 2008
February 2008
March 2008
April 2008
May 2008
June 2008
July 2008
August 2008
March 2009
April 2009
August 2009

Credits
design by maystar
powered by blogger
A great read!

I loved this short novella so much, I have to share!


Author Bronwyn Storm

held an online contest for a free copy of her novella, The Genie's Curse, released through The Wild Rose Press. I won! It's only fifty pages long, and a blast to read.

This 55-page novella is a delight to the funny bone. How great is a light-hearted paranormal comedy where the heroine spends more than half the story trapped in a dog's body? Every word is as delicious as the cream cheese frosted cinnamon buns the hero withholds from Abby when she's Princess, the Irish Setter. A story for every romance lover.

Seriously, I pretty much laughed from the first page until page 50, when things took a turn for the serious and the relationship resolution got underway.

Me reviewing a book on my blog is a new thing. We'll see if it continues. I'm thinking of starting a dog romance club, and if that works out, I will be having guest blogs from dog/cat romance writers.

Kudos, Bron! You're the real thing. This story is a delight!