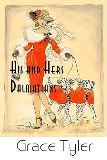 His and Hers Dalmatians
Moonlit Romance
April 2008
My Favorite Blogs and Websites
Bronwyn Parry, Author & Golden Heart Winner!
Crystal Jordan, Author
Kate Rothwell, Author
Laura Hamby, Author
Tori Scott, Author
Nell Dixon, Author
Denise Patrick, Author
Valerie Parv, Australia's Queen of Romance
Joanna Sandsmark, Dog and Kitty Author!!!
Elisa Adams, Author
Sharon Cullen, Author
Meg Allison, Author
Michelle Styles, Author
Julie Cohen, Author
Becca, Writer and People Watcher
Sally Lawton, Playwright & Author
Ainsley MacQueen, Author
Jennie Adams, Author
Cindy K Green, Author
Bronwyn Storm, Doggy Author!!!
Works in Progress
Winter Miracles
The Husband Checklist
Resurrection
Professor Kennedy's Ghost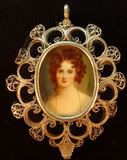 Everyday Hero
The Baby Contract
Almost On My Own
The Stone City
Daddy's Little Girls
Skin Deep
The Dog Next Door
Previous Posts
What I've Learned
Precious little angel
Kissed any frogs lately?
A great read!
Big news! My paperback is now available directly ...
What a flattering review!
News and Life
Day 2: Cindy K Green on Chicklit and Mr Right
Back to the Cave
Guest blogger: Cindy K. Green -- MEETING MR RIGHT...


Archives
April 2006
November 2006
December 2006
January 2007
March 2007
April 2007
May 2007
June 2007
July 2007
August 2007
September 2007
November 2007
December 2007
January 2008
February 2008
March 2008
April 2008
May 2008
June 2008
July 2008
August 2008
March 2009
April 2009
August 2009

Credits
design by maystar
powered by blogger

Grace Tyler: Why I love animals



This is a list of animal facts that pertain to me--so if you want to enter the contest I'm running at Manic Readers, this is the place! If you read this any time before midnight 8/31, you can enter even if you don't play at Manic Readers. Pick two of my facts and email them to me at GraceTylerAuthor@aol.com.

The lucky winner will get a free copy of HIS AND HERS DALMATIANS.

Cool, huh?

For a second chance to win, look through my blog or my website and find the names of my two Dalmatians in the novella and include that on your email.

1. I attribute my love of animals to my parents bringing me up surrounded by animals. Mom had a gorgeous silver tiger cat named Scrapper for years. When I was very young, Dad raised rabbits--don't ask what he did with them if you're a rabbit lover--so I learned what it was like to breed and raise them. When I was in high school, Dad found

an abandoned baby rabbit

in a nest in the fields at work. He brought the little thing home, and

I kept her and raised her.

Mom took me to the pet store to get cat formula to feed her out of a bottle. We kept her in a laundry basket in my room until she got too wild, and then we had to set her free. That was quite a lesson in love and sacrifice. Wild animals aren't pets, but each life is precious. *I also remember

the rabbit running around my room loose

and leaving rabbit pellets in her wake after chewing her way free of the basket. Yep, my mom's a saint when it comes to letting us experience things for ourselves.*

2. Mom wanted to be a vet. Unfortunately, she's allergic to a lot of animals, so that didn't happen. Her sister is a zoologist, so the love runs in the family. Because Mom is a scientist at heart and an open lover of pets, she let my youngest brother do the craziest things. I remember getting out of the shower once and screaming because

there was a huge praying mantis on the wall.

Once the surprise faded, however, it was no biggie. Because Richard had bugs all over the house. Mantis were his favorite (and mine) and he used to keep them in potted plants in the house.

3. Richard got to have lizards too. He brought one home from a trip to the desert once, and that started it. We had crickets and other bugs to feed to them. Once while he was gone on a scout trip,

I had to feed the lizards.

It sounded simple enough, but

those little bugs didn't want to go into the lizard enclosure! And to tell the truth, they kind of squeamed me out

anyhow. I was good with the lizards and the mantis, but those little creepy bugs were not cool. It became a team effort with other sibs and mom helping me. Some of the bugs escaped, but we managed to keep his lizards alive until he got home.

4. We had lots of cats when I was in my early twenties.

My cat Bandit

was a prissy thing, and she was very possessive. I tried taking her with me to school, but she wouldn't let me sleep because she was so lonely during the day. She would sit by me and nibble my nose if I didn't respond to her mewing. I had to take her home in the end and let her be with her sisters.

5.

Bandit's possessiveness

manifested itself in spades when DH entered my life. While we were out on our first official date, she went around the house and knocked all the plants over, much to Mom's dismay. And when we were putting our

wedding announcements

together and left them unattended on the dining room table,

she got up there and "marked" them!

Like she knew what they were! That little wretch was the light of my life for years.

6. After we got married, we "inherited" several pets. The first was a

cockatiel named Piper. He was just Bandit in a bird suit

--prissy and mean as heck to me rather than the way Bandit was mean to DH. He was elderly when we got him, and he managed to stick around for eight more years to the ripe old age of 20. His last years, we had to keep him covered a lot or he would shriek. How an animal with a brain the size of a pea can have such a big personality is beyond me!

7.

My mom's sister is a zoologist.

Her main study has been

zebra finches

. She used to go to Australia and watch them in the outback every summer until she had a son. She put little hats on some of the males to see if they became more attractive to the females during breeding season. Guess what? The ones with beads or ribbons got more female attention.

Finches like bling too!



8. We bought an aquarium, fish, and

a little fiddler crab

after we got married. One day we noticed the crab was missing. He simply was not in the tank! Another day, he was back. What's up with that? How does a crab disappear and reappear? This happened a couple more times before DH caught him

going up the cord to the aquarium filter and back into the tank.

Talk about a little brain doing big things! He'd been getting out, going for a stroll, then hiding back in the tank when he needed water.

9.

My dachshund, Frank

, was a cat at heart. He used to climb to the top of everything, including people, so that he could get a good visual. He would sit on the back of the couch and look over my shoulder. He also liked to dig up EVERYTHING--including every one of the $500 worth of bulbs I planted at our first home.

10. My current dogs are Britta, an English setter, and Sissy, a yellow lab mix. Sissy is actually my niece's dog, but we've had her for 4 years now.

DH bought Britta 2 days before I had my eldest child.

I told him, "That's YOUR baby. Mine's going to be here any day now." Our old lady is almost 13 now, and I'm dreading the day she crosses the Rainbow Bridge to be with Frank. After he died, she nearly starved herself to death until Sissy came to live with us. She's an absolute sweetie.